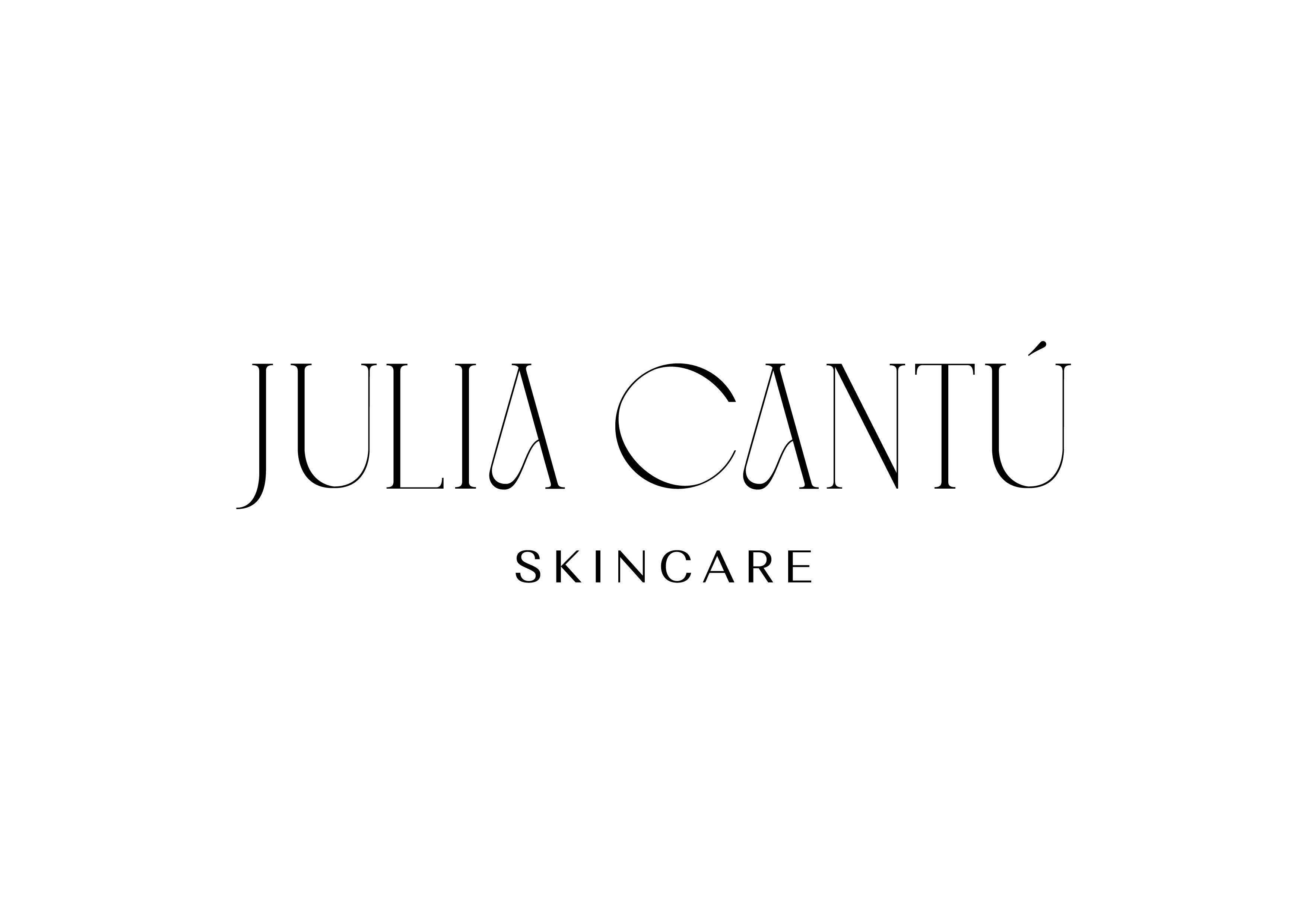 JULIA CANTU SKINCARE LLC.
Julia Cantu is revolutionizing the world of skincare as a Holistic Skin Therapist, Skincare Formulator, Mace Energy Practitioner and Craniosacral Therapist. With two decades of research and client care; Julia has created her own line of natural plant-based skincare products infused with healing energy. Enabling clients to permanently rid themselves of triggers and trauma with The Mace Energy Method, and the customized RADIANCE Facials, she truly has transformed her clients both physically and emotionally through individual specialized treatments, leaving clients with a youthful glow and peaceful stillness.
JULIA CANTU SKINCARE brand is a holistically complete skin, body, mind and spirit products and services. Each and every product is handcrafted and formulated utilizing the rejuvenating properties of plants and minerals. Created with love for your skin's health and beauty to reveal your radiant, magnificent and beautiful being.
JULIA CANTU SKINCARE LLC.
Julia

Holistic Esthetician / Energy Healer / Skincare Formulator / Makeup Artist

Julia Cantu is a leading holistic skin therapist, makeup artist, pranic healer, and flower essence practitioner. She brings her extensive background in skincare to each and every client, helping them feel their best, both inside and out while defying the ravages of environment and age. It is through her wealth of experience over the last 15 years that Julia shares in her treatment, allowing everyone she touches to achieve the "glow" she herself is so well known for.
JULIA CANTU SKINCARE LLC.
JULIA CANTU SKINCARE LLC.
JULIA CANTU SKINCARE LLC.
JULIA CANTU SKINCARE, MALIBU
21355 PCH, #202 A, Malibu, Malibu, California, 90265
8582805878
Tuesday

Wednesday

Thursday

Friday

Saturday

10:00am - 6:00pm

10:00am - 6:00pm

10:00am - 6:00pm

10:00am - 6:00pm

10:00am - 6:00pm
JULIA CANTU SKINCARE, FRESNO
8582805878
Tuesday

Wednesday

Thursday

Friday

Saturday

10:00am - 6:00pm

9:00am - 7:00pm

10:00am - 6:00pm

10:00am - 6:00pm

10:00am - 6:00pm